Decorating your home to sell with Nicky at Violet & George
By Nicky Mudie - Violet & George
September 2017
Nicky, the founder of Violet & George shares her top tips on how to decorate your home to sell.
At Violet & George, we are passionate about creating the perfect home to reflect your lifestyle, complement your taste and create a haven for you to relax in, but when it comes to showcasing your home to potential buyers, we advise a slightly different approach. Yes, stay true to your style, but also think about appealing to the widest possible market.
They say you never get a second chance to make a first impression and this is never truer than when selling your home. Buyers often frame their perceptions about your home within a few seconds of seeing it. We teamed our unique creative flair with the buying expertise of Mountgrange Heritage to come up with 10 easy tips and tricks to put your home at the top of the buyer's list:
Space creation
If you have small, adjacent rooms such as a kitchen or dining room next to each other, try to connect them with similar colours or décor to give the illusion of greater space.
Tip: Choose made-to-measure curtains or drapery and paint your walls a matching colour to get a seamless look through the space. Opt for pale colours to create space, however if your walls are dark, make the space look bigger with light furniture and a large, pale carpet or rug that fills the space.
Furniture arrangement
It is important to have the right scale of furniture to fit the room, as well as the right balance between furniture pieces with regards to height, width and volume. When showing, the space needs to flow easily, with no furniture blocking the natural movement around the room. Without thinking, which direction do you walk in? Ensure that walkway is free of furniture.
Tip: Place furniture away from the walls, with walking space behind them and in living rooms make sure furniture pieces are facing each other to create a conversation area. You could also create a focal point with one piece of furniture. You could do this by placing the biggest piece along the longest wall in the room. Instead of buying new, could you revamp an existing upholstery piece of furniture through Violet and George, something fresh and eye-catching without creating unnecessary waste.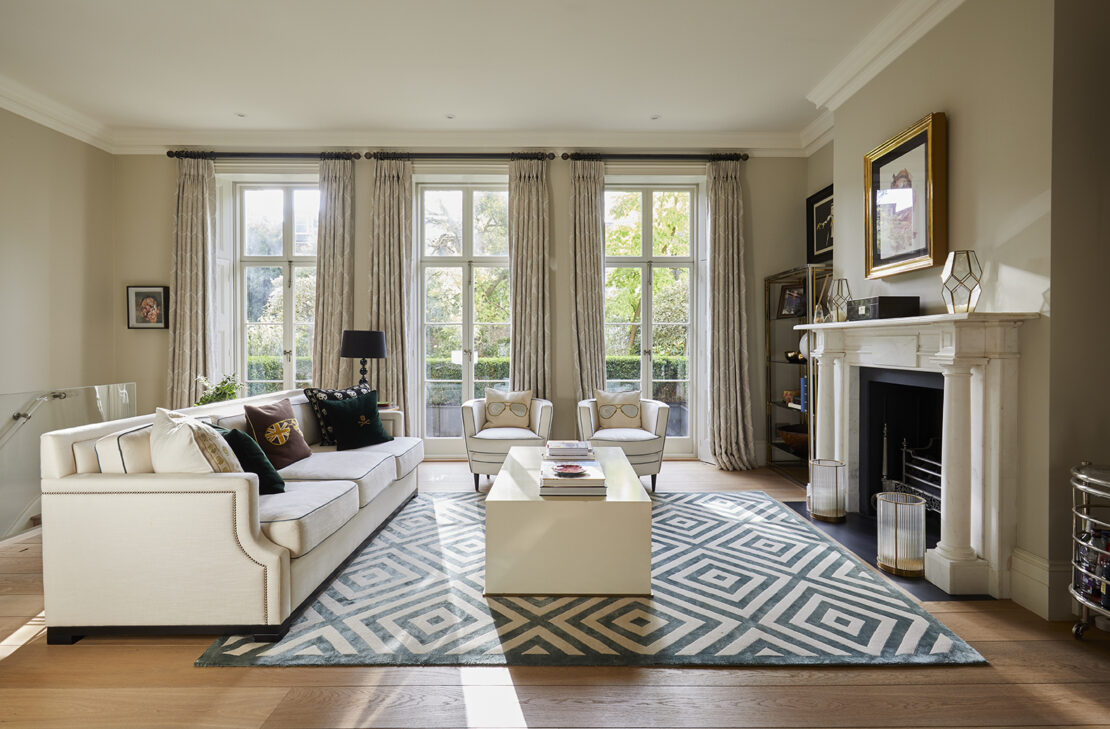 The Kitchen
The kitchen is often a deal-breaker when it comes to selling a home. It is important to stage your kitchen that it looks clean, feels spacious and looks practical.
Tip: Make sure your kitchen is sparkling clean. This includes windows and making sure all garbage and recycling are removed. Clear the counters of any unnecessary appliances, organise the inside of your cupboards to make it look like there is enough storage space and style open shelving with matching sets of dishes.
Lighting
The right lighting and the correct amount of lighting can transform a home and make it more desirable to a potential buyer. Think carefully about how to illuminate, using ambient lighting to give a certain glow to a room, aesthetic lighting to give a space artistic feel and natural lighting through sunlight, fire or candlelight.
Tip: Upgrade or update your lighting fixtures in your home by having unique lampshades created for each room. At Violet and George our craftsmen can make new bespoke lampshades to any style, size and finish them off in any fabric or trim of your choice.
The dining room table
A large unaccompanied dining room table can look lonely and uninviting.
Tip: Adding a vibrant table cloth can add dimension to the table as can adding a soft furnishing such as a rug or carpet underneath.
Styling your bedroom
Create a gender-neutral bedroom, to appeal to more people.
Tip: Your bedroom needs to look clean, crisp, tailored and free from personal items. This can be done with neutral clean linen, a statement headboard, cushions and overthrows . You could also display tasteful art work to give the room a bit of life and charm but again, remember that you are appealing to the masses to keep art as neutral as possible.
Extra rooms
Use extra rooms intelligently to add another dimension to your home.
Tip: If a room is used as a storage space, clear it out and transform it into an extra useful area in the house. You may want to change it into an office, guest room or kid's room, depending on what you think your prospective buyers would want.
Entice people to view your entire home
Strategically placing certain elements such as artwork, creative wallpaper, flowers, and a bright coloured soft furnishing piece in certain areas of the house can catch the buyer's eye and draw them to various areas of the house that you would like to show off.
Tip: Adding flower arrangements or scented candles in leading rooms may entice your guests and buyers to the follow the smell. Interesting books displayed or ornaments may catch the buyer's eye, spark an interest and make a connection with your potential buyer.
Decorate and stage the outdoor parts of your house
The outdoor spaces such as patios or balconies should not be forgotten and should be an extension of your interior decorations. The best interiors focus on looking out rather than looking in so ensure there is a sense of the outdoors in your home.
Tip: Decorating your table with a bright tablecloth or having chairs with bespoke cushions can add a tasteful and playful element to your outdoor space.
Texture and colour
Don't be afraid to play around with different textures, be it wallpaper, pillows, rugs, blankets or any other accessories, as it adds warmth and character to a room as well as an element of style and luxury.
When it comes to considering colour for your home, it's best to keep it neutral. There's nothing wrong with bright and vibrant colours, but your potential buyer might not have the same taste in colour as you so opt for easy, flattering colours like white or earth tone finishes to keep your home sophisticated, clean and elegant.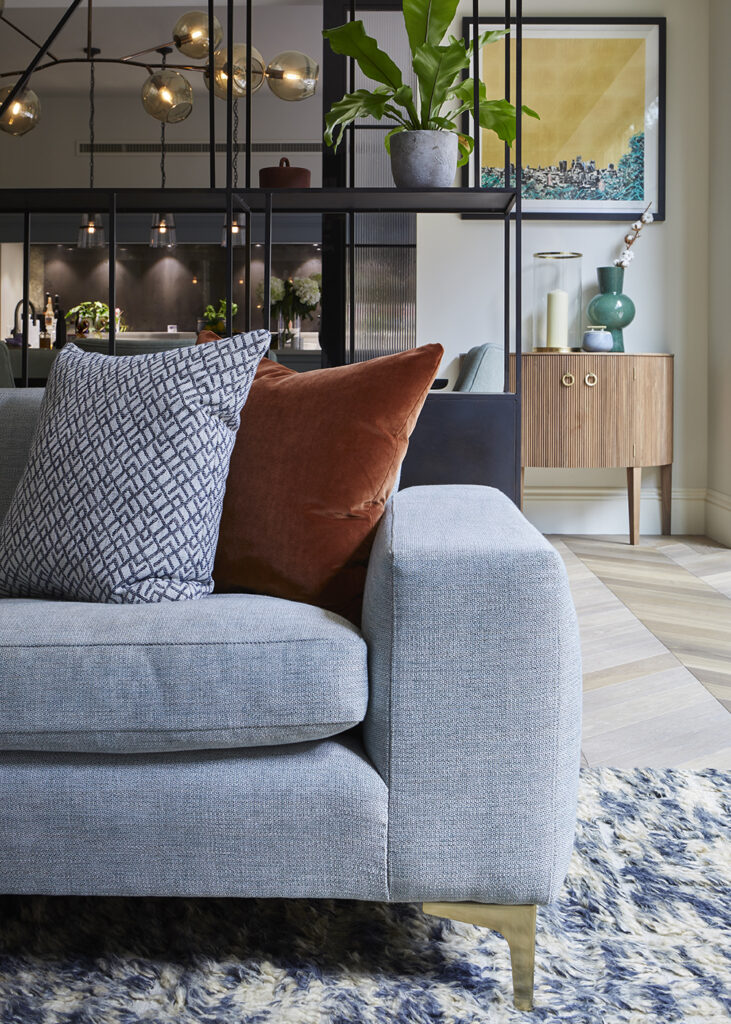 By Nicky
More comment
What does the election result mean for London property?
Feedback
4 thoughts on "Decorating your home to sell with Nicky at Violet & George"