Meet the sales team
The Mountgrange Heritage sales team possesses decades of experience in the Notting Hill and Kensington property market. We have a higher proportion of senior team members than most other local agents. This gives us the edge when it comes to valuing your property and helping you through the often complex buying and selling process.
Michael has over 20 years' experience in selling residential property and holds both a Fellowship in the National Association of Estate Agents and an RICS affiliated honours degree. His energy and enthusiasm are matched equally by his uncompromising professional approach to the business. Michael is a keen cyclist and a lover of the great outdoors; but finds much of his spare time is consumed by his twin daughters.
The property market in central London remains unchallenged as the most important in the world. I have an outstanding team of property professionals who love every minute of dealing with a constant flow of fascinating properties and people.
Tim cut his teeth in estate agency in St Johns Wood in 1999 and then moved back to Notting Hill to further his career, the area he knows and loves best and indeed where he grew up. Tim's focus is on providing exemplary client service in an increasingly corporate marketplace and Mountgrange Heritage with its independent status and competitive edge was an easy choice for his next career move.
Mountgrange Heritage have strong teams in all their offices and have local knowledge to surpass most. It is a delight to be working alongside people who are well respected and more importantly liked by the communities they work in.
Tim and his team were a delight to deal with and kept us in touch at every step of the selling process. They were always on hand to answer calls and emails. Highly recommended!
Vendor, North Kensington
After many years as a Sales Director in the Leisure Industry I decided to follow my other passion with a move into property. Over the last 10 years I've been fortunate to work at some of the largest London Agencies, especially in the Notting Hill area. Outside of Mountgrange Heritage, when I'm not spending time with my husband, children and Springer Spaniels you can often find me at the front in my favourite HIIT class!
I'm delighted to be part of the Mountgrange Heritage team. Working in a truly independent agency is a breath of fresh air and enables me to focus on providing a personalised service for our customers.
After a number of years as an estate agent in Cheshire, Emma moved to London in 2010. Over the last decade she has worked for Marsh & Parsons and Savills gaining knowledge of prime central London working in Maida Vale, Notting Hill, Marylebone and Fulham. Emma's enthusiasm and passion for the role comes through by her professional approach to customer service and honest advice.
I'm so excited to be working for an independent agency again, offering a bespoke service alongside a brand which has an amazing reputation and a high regard for customer service in the most desirable locations in RBK&C
Sam has been selling property in the Royal Borough of Kensington & Chelsea for 20 years. He loves building a rapport with buyers and vendors alike; thriving on the interaction with people of all backgrounds and nationalities. He is currently increasing his skillset by training to become a Chartered Surveyor. He is also a keen sportsman and spends most of his spare time trying to keep up with his two competitive tennis-playing daughters.
Mountgrange Heritage allows me to utilise my extensive experience and passion for property, I love working for an independent agency offering a personal service.
Scarlett embarked on a career as a professional jockey which was sadly ended early by a riding accident. After her recovery she quickly discovered a new passion for property and has never looked back. Scarlett is bursting with energy and enthusiasm and takes great pride in helping people find their perfect next home.
I am thrilled to be apart of such an amazing company. Mountgrange Heritage goes above and beyond for not only their clients but their staff too.
After graduating from Ulster University, having grown up in a family working in property, it was only natural for Zoe to follow her true passion and embark on a career in residential sales for a leading Estate Agent in Belfast. Zoe then decided to pursue her dream adventure and make the move to London, bringing a fresh and exciting outlook to one of the largest property markets in the world. In her spare time, she loves keeping active, socialising with friends and all things fashion based.
At Mountgrange Heritage, every individual, both clients and staff are given a warm welcome and provided with the best support system. I am grateful to be part of a team that strives to provide their clients a truly personal service.
Excellent personalised service. Pleasant to deal with team. First class level of communications throughout the entire sales process including feedback in respect of prospective purchasers. Proactive and competent guidance regarding the information necessary for buyers and their solicitors.
Vendor, Kensington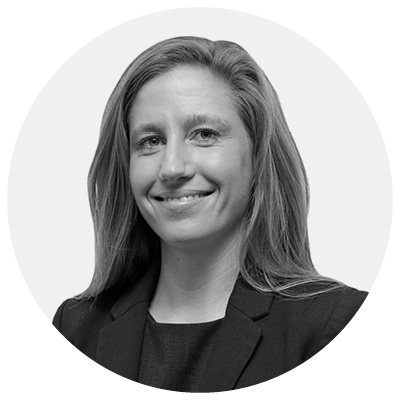 Lauren started her career in Hotel Management and has subsequently worked in the property industry for over 10 years; she fully understands the importance of true customer service and will always go the extra mile to help. Lauren uses her natural organisational skills to facilitate the smooth running of our busy North Kensington office. Originally from Cape Town, Lauren enjoys playing tennis, is a huge animal lover and enjoys the great outdoors.
I'm incredibly excited to be part of such a passionate and friendly company within such a dynamic community.