The Mountgrange Heritage sales team possesses decades of experience in the Notting Hill and Kensington property market. We have a higher proportion of senior team members than most other local agents. This gives us the edge when it comes to valuing your property and helping you through the often complex buying and selling process.
Michael Wilson
Managing Director
020 7243 7888
michael@mountgrangeheritage.co.uk
Michael has over 20 years' experience in selling residential property and holds both a Fellowship in the National Association of Estate Agents and an RICS affiliated honours degree. His energy and enthusiasm are matched equally by his uncompromising professional approach to the business. Michael is a keen cyclist and a lover of the great outdoors; but finds much of his spare time is consumed by his twin daughters.
"The property market in central London remains unchallenged as the most important in the world. I have an outstanding team of property professionals who love every minute of dealing with a constant flow of fascinating properties and people."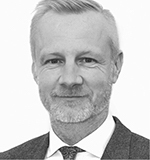 Tim Kane
Sales Director
020 8962 5916
tim@mountgrangeheritage.co.uk
Tim cut his teeth in estate agency in St Johns Wood in 1999 and then moved back to Notting Hill, the area he knows and loves best and indeed where he grew up, to further his career.  Tim's focus is on providing exemplary client service in an increasingly corporate marketplace and Mountgrange Heritage with its independent status and competitive edge was an easy choice for his next career move.
"Mountgrange Heritage have strong teams in all their offices and have local knowledge to surpass most. It is a delight to be working alongside people who are well respected and more importantly liked by the communities they work in."
Annabel Dight
Senior Associate
020 7368 4419
annabel@mountgrangeheritage.co.uk
Annabel has been in the property industry for the last 9 years and worked for an extended period in the central London lettings market before realising her passion was in sales.  She headed out to Surrey for two highly successful years with a large corporate agent; but, missing the vibrancy and sophistication of the prime central London market she is now delighted to be working in Kensington & Chelsea.
"The dynamics of working for an independent agent like Mountgrange are so rewarding.  The team here have built a reputation based entirely on integrity and a passion for what they do and I'm excited to be a part of it."
Chloe Leefe
Sales Director
020 7368 4410
chloe@mountgrangeheritage.co.uk
Chloe's career in estate agency started in 2006 after leaving the world of teaching and she's never looked back. Having previously worked for a more corporate agent, Chloe loves working in a more intimate sales environment where she is constantly expanding her expertise. Chloe adores the diversity that Kensington and Chelsea has to offer; from the buzz of Notting Hill to the more family focused pockets of Holland Park and Kensington. With a German husband and son in tow, Chloe divides her time between London and Hamburg, the most British of the German cities.
"Working for an independent estate agent is important to me because I have more autonomy.  Being part of a small, focussed team of consummate professionals and the fact I have some great clients makes my job incredibly fulfilling."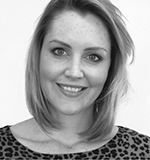 Shauna Walsh
Associate Director
020 8962 5913
shauna@mountgrangeheritage.co.uk
Shauna is from the West of Ireland and has been living in London since 2011. She started her time in London working as a senior make-up artist for Giorgio Armani and while she thoroughly enjoyed her time with them, she felt it was time for a change. She has always had a passion for property and so made an instinctive career change and has never looked back.  Notting Hill and North Kensington are areas that she has grown to love for the plethora of property styles they have to offer.
"I knew the moment I met the team at Mountgrange that it was the only place for me to build a career in property; the entire team are passionate about what they do – they care about their clients and doing the very best they can for them."
Matt Dolman
Sales Associate
020 8962 5918
matt@mountgrangeheritage.co.uk
Matt recently moved back to London after spending nine years living in Dubai. For three of those years he was working for one of the largest real estate agencies in the Middle East. Matt explains that the real estate industry is very different in the two countries but what is still the same is the satisfaction he gets from helping someone find their dream home. Outside of work Matt has a huge passion for fitness and competes in adventure races and triathlons.
"Mountgrange Heritage goes that step further when managing its clients. We build long lasting relationships with our buyers and sellers and they trust our opinions to help them make the right decisions."