Our lettings team works hard to ensure all our rental properties get the exposure they need. Unlike other agents, we do not work in competition with each other but as a team to show tenants to the most suitable properties. We cover a wide area of West London including Notting Hill, Kensington, North Kensington, Bayswater, Marylebone, Earls Court and Chelsea for both long and short lets.
Liz Thomson
Director
020 7243 7882
liz@mountgrangeheritage.co.uk
Liz joined the Lettings Department of a well-respected local agent at the age of 25. Having studied modern languages and business at university, she had always thrived in a sales environment. Within three years she was running the lettings team and had amassed a tribe of loyal clients. Now with over 20 years in the business, Liz has a well-deserved reputation as a big hitter in the local lettings market and unrivalled experience of dealing with Landlords and Tenants.
"I'm a frustrated architect at heart and I never tire of property. I like to build long-term relationships with my clients; nothing is more rewarding than knowing they completely trust me with their biggest investment."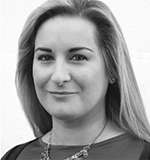 Karina Piechowiak
Lettings Director
020 8962 5917
karina@mountgrangeheritage.co.uk
Karina has worked in residential lettings in Central London for over 12 years. With a degree in law and experience in many areas of the industry including; front of office lettings, renewals and refurbishment, Karina has gained a wide range of knowledge of the lettings market. Karina has a keen interest in music, history and politics but also enjoys travelling, socialising and weekends in the Cotswolds with her large extended family.
"I am thrilled to be working for such a friendly and knowledgeable team at Mountgrange Heritage. Their honesty and integrity are unrivalled in the industry and it is great to work with such a close-knit and happy group of people."
Camilla Wright
Lettings Associate
020 7243 7883
camilla@mountgrangeheritage.co.uk
Camilla was previously working in an administrative capacity for a family run property portfolio management company based in Chelsea. After 3 years she felt her passion was for residential property and as she really enjoys meeting new people and has boundless energy and enthusiasm decided that working in lettings in Notting Hill was the perfect place to hone her skills.
"It is a great pleasure to be working for Mountgrange Heritage as there is such a friendly and caring feel to everything that they do. It is exciting to be part of the team."