Meet the lettings team
Our lettings team works hard to ensure all our rental properties get the exposure they need. Unlike other agents, we do not work in competition with each other but as a team to show tenants the most suitable properties. We cover a wide area of West London including Notting Hill, Kensington, North Kensington, Bayswater, Marylebone, Earls Court and Chelsea for both long and short lets.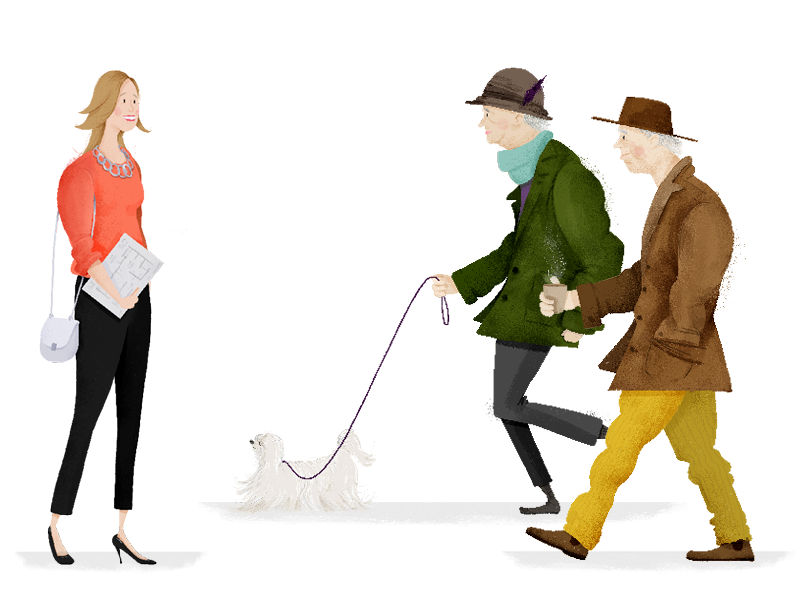 Meet the team
Liz studied modern languages and business at university but always had a passion for architecture and interior design. Now with over 30 years in agency Liz's reputation in the industry is undisputed. Our business has been built on the back of our clients' respect for her integrity and straightforward approach to everything we do as a brand.
I'm a frustrated architect at heart and I never tire of property. I like to build long-term relationships with my clients; nothing is more rewarding than knowing they completely trust me with their biggest investment.
Annabel was born and raised in London and has experienced its vibrancy and culture first hand. After graduating from the University of Portsmouth and obtaining a degree in Sociology, Annabel threw herself straight into the property industry starting at a large corporate estate agency and specialised in short lets during her time. 6 years later she progressed onto Mountgrange to offer a more personable and specialised service for landlords, bringing with her an array of experience particularly within the short let market.
I enjoy working in a tightknit team where customer service is the focus, we are able to work together efficiently and seamlessly to achieve the best results for our landlords and tenants alike.
Working with you guys is really low hassle, and you're always very responsive to my questions! For a first-timer like me, it's really great to have the support I've had from you.
Tenant, Kensington
Karina has worked in residential lettings in Central London for 14 years. With a degree in law and experience in many areas of the industry including; front of office lettings, renewals and refurbishment, Karina has gained a wide range of knowledge of the lettings market. Karina has a keen interest in music, history and politics but also enjoys travelling, socialising and weekends in the country with her large extended family.
I am thrilled to be working for such a friendly and knowledgeable team at Mountgrange Heritage. Their honesty and integrity are unrivalled in the industry and it is great to work with such a close-knit and happy group of people.
Laura joined the company in 2007 having initially worked in Media Marketing at a publishing company in Budapest. Laura has been instrumental in maintaining a high level of efficiency in our Accounts Department. Having lived for several years in the Kent suburbs with her young family she enjoys the energy of Notting Hill during the week.
One might think that doing accounts is the least exciting role; however, at Mountgrange I have the autonomy to add my inimitable brand of diligence and creativity to the job.
Camilla was previously working in an administrative capacity for a family run property portfolio management company based in Chelsea. After 3 years she felt her passion was for residential property and as she really enjoys meeting new people and has boundless energy and enthusiasm she decided that working in lettings in Notting Hill was the perfect place to hone her skills.
It is a great pleasure to be working for Mountgrange Heritage as there is such a friendly and caring feel to everything that they do. It is exciting to be part of the team.
Alexandra began her career in retail, working for one of the most well-known names on the high street for a number of years. Her love for property and interior design coupled with the wealth of transferable skills gained from her time in the retail sector inspired her to move to real estate. Her first step into the industry took her to the Lettings Department of a well-established independent agency in prime Central London where she spent just over three years. In her spare time, Alex enjoys practising yoga and seeking adventures in the outdoors.
I am really grateful to have joined the team at Mountgrange Heritage. Everyone is so passionate about what they do. Building lasting relationships with clients is the key to our success.
Mountgrange Heritage have been successfully letting my small flat for over twenty years now. They have been a pleasure to work with; they have been efficient and have taken time and trouble when details have needed sorting out.
Landlord, Notting Hill
Having graduated from university with a degree in business and finance, Andrew began his career in commercial property working for an independent firm of chartered surveyors. After 4 years he decided to make the move to the residential lettings department of a west London agent where his passion for the area and role flourished.
I joined Mountgrange Heritage because the team have integrity and an ethos of getting results while maintaining excellent customer service.
Diana moved over from Toronto over eight years ago to attend Middlesex University where she obtained a degree in psychology. Loving all that London had to offer and the architecture Diana knew she wanted to use her transferable skills and work in property. Diana joined a corporate agency where she gained three years of experience before joining the Mountgrange Heritage Family. Her favourite thing about working in property is being able to build rapport and finding that dream property for someone. During her free time, Diana enjoys travelling, hiking and music.
Jon studied Business Administration at the University of Bath and has worked in the City, Luxembourg and Singapore before settling in London. A long-standing interest in property and love of meeting new people led him to residential lettings. Jon is a qualified Yachtmaster Offshore and has turned his attention to endurance sport outside of work.
"The benefits of joining a team where every member prides themselves on their professionalism and client-centric focus has been immediately obvious; it's clear Mountgrange Heritage's outstanding reputation is built upon these fundamental principles and I'm very excited to be a part of this for the future."
Sharon has been working in the world of Estate Agency for over 20 years and is still going strong. Her role as Office Manager is pivotal in the efficient running of our busy Notting Hill office and her calm manner and approach have a positive influence on the team.
No two days are the same which makes the job very interesting. Because the property market is continually moving there are always new challenges to face with the team.