Westbourne Park Villa's Transformation by 'Bella's Gone Home'
By Mountgrange Heritage
September 2023
When it comes to selling a luxury property, first impressions are crucial. Potential buyers need to be captivated by the property's interior and envision it as their dream home. That's where Bella's Gone Home, a renowned property staging company specialising in Kensington and Chelsea, comes in. Bella and her team have an exceptional track record of transforming properties swiftly and achieving asking price sales, and so there was no hesitation in was entrusting her with staging the exquisite Westbourne Park Villas, now available for sale through Mountgrange Heritage.
---
Bella understands the importance of creating a furnishing scheme that is contemporary, light and uncluttered. Her approach involves utilising high-quality furnishings, accessories and original art works that elevate the aesthetic appeal of the property. Each element is thoughtfully selected to complement the overall design and enhance the property's features.
Bella stages every property as if it were her own. Her approach to each project is a relentless pursuit of perfection. The pursuit of making each house a home. I always love working with her as each time she turns up with extraordinary pieces of furniture with total one-offs having been restored by her personally. She is always armed with boxes of ornaments to cheer up coffee tables and sideboards as well as a selection of beautiful paintings from her considerable collection. Whilst she is all about bringing colour and comfort to interiors, Bella is also an extraordinary gardener and transforms even the most bare garden or terrace with baskets of trees and flowers and comfy garden furniture. Nobody does it better than Bella.

Liz Thomson, Mountgrange Heritage Founder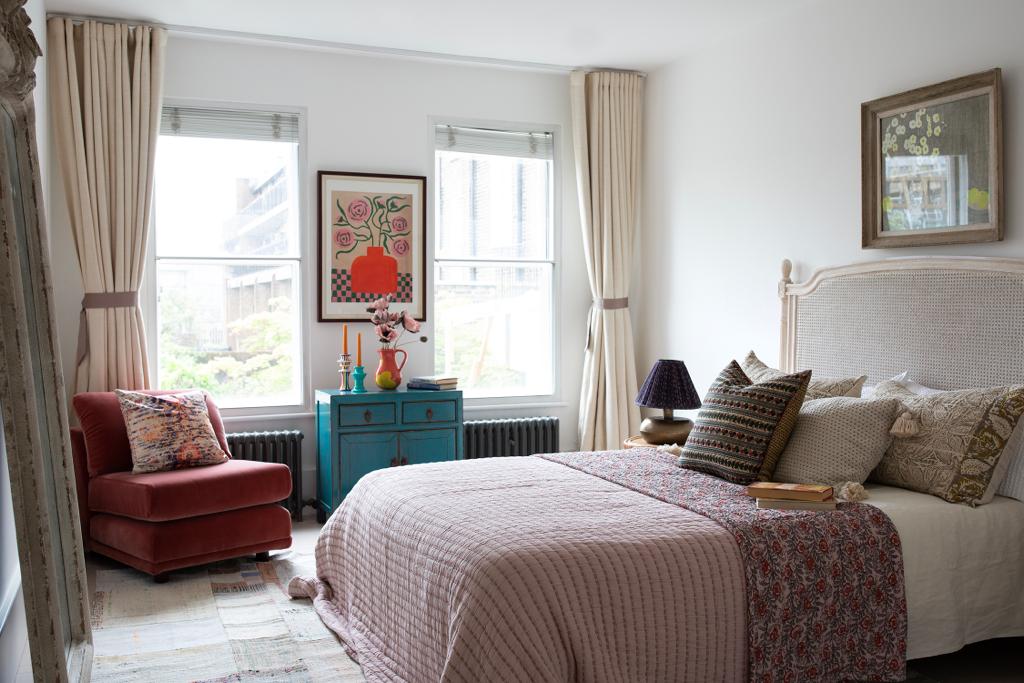 Furthermore, Bella pays attention to every detail, inside and out. In addition to the interior staging, they also dress the outside areas with trees and plants to create instant gardens. This thoughtful touch brings life and vibrancy to the property's exterior, adding to the overall allure for potential buyers.
What sets Bella apart is her passion and dedication to her craft. Her team approaches each project with a commitment to authenticity, ensuring that the staged home feels warm, inviting and genuinely liveable.
When it comes to the number of furnishings and art pieces used Bella does not limit herself. Her focus is on achieving the best possible outcome for the property, and if 20 fabulous original artworks enhance the space more than 10, she will not hesitate to make that choice. Her flexibility and commitment to excellence shines through in every project she undertakes.
If you're in search of a property that exudes elegance and style, Westbourne Park Villas, staged by Bella's Gone Home, is an exceptional choice.
Photography by Kalina Krawczyk. www.kalinaphotography.co.uk
Contact Mountgrange Heritage today to explore the opportunity to make this exquisite property your own.