Our latest guest blog from Andrew Montlake at Coreco explains what you need to budget for when selling and moving.
Maybe you're a first-time buyer or are looking to step up on the property ladder, or even downsize. Whatever, your circumstance, this guide titled, 'Selling and Buying – What You Really Need to Know' gives you clear direction on what is involved in finding and securing your dream home.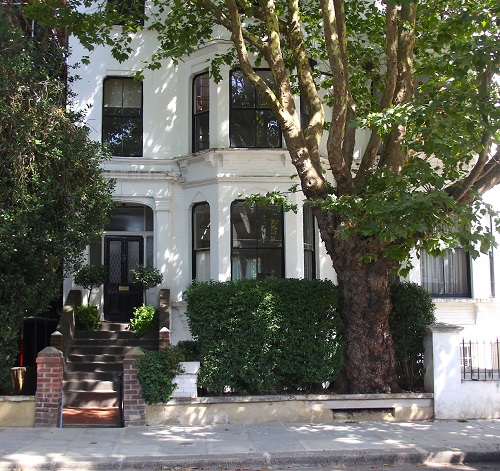 How Coreco can help
As far as your mortgage is concerned, purchasing your "forever home" has enough stress and strain, so a smooth transaction is what you need. We all have busy lives, and the last thing you want to be doing is running around after mortgage lenders and valuers.
Using a professional mortgage broker like ourselves, can save you time and more importantly money. We will help you by: 
Advising you on which type of mortgage to go for i.e. fixed or tracker
Giving you greater access to lenders who have competitive rates and able to move quickly so you don't miss out
Maximising your borrowing capacity, by having access to lenders who take things like child benefits into account
Dealing with the estate agents, valuers, lenders, solicitors and anyone else you need us to talk to and ensure deadlines are met
What about my current mortgage and property?
When you move home you often have the choice to either take your existing mortgage with you, (known as porting) and securing it on the new property. This may be considered when you have Early Repayment Charges on your existing mortgage. For example, if you are 3 years into a 5-year fixed rate.
Although the mortgage is technically "portable", this is not an automatic right. You will still have to apply again to your current provider and go through a full application and credit score process. If your circumstances have not changed this should not be a problem. 
If your existing mortgage is not quite enough you can always apply for a top-up mortgage from your existing lender. This will be at a different rate to your existing mortgage. You need to check that the new loan matches the penalty period of your existing loan. You can refinance the whole thing together without additional expense.
We recommend that you get professional advice to see if it is worth taking a whole new mortgage with a new lender or sticking with your existing provider. Don't worry, we can do all those calculations for you, considering all the costs to make sure you choose the best option for you.
Should I keep my existing property?
This is one of the most frequent questions we get asked and the answer really depends on your overall financial situation. Many clients find they have to sell in order to fund the deposit on their new home.  We can work to make sure that the timing of your sale and purchase works perfectly, however big the chain.
If you are lucky enough to be able to keep your existing property to rent out, you may be able to obtain a buy-to-let mortgage on your existing property.  This gives you capital to help raise funds towards the deposit on the new property. 
There are some things to watch out for though, not least the fact that there are loads of rules you need to know about when becoming a landlord. For example, the property must have an Energy Efficiency Rating of at least an E before you can rent it out.
The amount you can borrow will depend upon the rental income you obtain as well as your personal tax rate. As a rough rule of thumb, a lender will want to see that the rental income at least equals the monthly mortgage interest payments at an assumed rate of 5.5% and then stressed at 145%. There are some variations in this calculation and we can find out which one applies to you.
We also insist you take independent tax advice as the tax treatment of rental income has changed recently. This could push you into a higher tax bracket and mean you are no longer liable for certain government benefits.
You also need to bear in mind that if you keep your existing property you will have to pay an additional 3% Stamp Duty over and above what is already due on your new property. However, if you sell your existing property within 36 months you can claim this back.
What costs do I need to consider?  
Buying or selling a property can be expensive. If required, we can explain to you who charges what and when they will be paid, so you don't get any unpleasant surprises.
As a guide we have detailed the main fees you need to know about below:
Buying a property
Stamp duty – A government tax paid on homes costing £125,001 or more. Remember there is also an additional 3% charge on top of the current rates if at the end of the transaction you have 2 properties or more.
Survey / Valuation – The mortgage lender will want to do their own valuation and may charge you for this. Some of them now offer a free valuation. Either way, we advise you get your own survey done.

 

We can recommend a reputable company who is able to produce either a Homebuyers Report or a Full Structural Report for you.
Solicitors / Conveyancers – You will need a solicitor to handle the purchase, provide a report on the title and arrange for exchange and completion.

 

We can recommend a reputable firm to help you if you do not already have your own.
Mortgage Lenders Fees  – Typical fees a mortgage lender will charge include a Mortgage Arrangement Fee, (from £195 to £1,999 which can be added to the loan), a booking fee, (usually around £99 to £199) as well as a Telegraphic Transfer Fee to send the mortgage monies to your solicitor of around £35.
Mortgage Brokers Professional Fee – Many of the best brokers will charge a professional fee for their services. This fee is often around £495 but can be up to 1% of the loan amount. This is money well spent. A mortgage broker will help to make sure you get the best rate to fit your personal circumstances.
Selling a property
Estate Agent Fees – Estate agents charge their fees to the sellers of the property. Typically this will be between 1% or 2% of the agreed sale price.

 

It is worthwhile enlisting the help of a good estate agent as they may be able to obtain a higher price for you and take out the stress associated with organising viewings and keeping the chain intact
Solicitors/ Conveyancers – You need a solicitor to handle the sale. It's important to make sure the other party buying your property does things right and ensuring the money gets to you. If you are buying at the same time it makes sense to use the same solicitor to avoid higher costs.
EPC – You will need to obtain a valid Energy Certificate for your property at a cost of around £80.
Removal Costs – Unless you travel light or plan to buy everything new you will probably need to book removal vans. Those heavy boxes are not going to move themselves!
Whilst this guide does not provide an exhaustive break down of fees, it does explain what you need to budget for when selling and moving.
Don't worry if after reading our 'Selling and Buying – What You Really Need to Know' guide you still have questions. We are on hand to answer any questions you have and to ensure the process goes smoothly and calmly. 
More from our Blog
Kensington & Chelsea Property Sales Market Report Q2 2018
10 tips on how to decorate your home to sell
What are the pros and cons of living in a conservation area?
https://www.mountgrangeheritage.co.uk/wp-content/uploads/2018/07/Buy-or-Sell.jpg
1066
1600
Judith Pons
https://www.mountgrangeheritage.co.uk/wp-content/uploads/2018/05/mountgrange-heritage-logo.png
Judith Pons
2018-07-30 16:07:52
2019-03-25 13:51:58
Selling and buying – What you really need to know