2016 should probably be put down as the year to forget for the London property market. Relentless miserable global news reports and the Brexit bombshell really knocked the stuffing out of everyone's sense of optimism. This had a real effect on property transactions for a large part of the year. So how do we move on from our Annus Horribilis? Below is my London property market forecast 2017.

2017 – a year of opportunity for investors?
I believe 2017 could prove to be a year of opportunity for some. London sales prices have fallen from their peak (for the most part by circa 15%). This price drop coupled with incredibly low mortgage rates presents excellent opportunities for those looking to upsize, or invest.
Our sales figures in the final quarter of 2016 were outstanding with December producing our best ever month for exchanges. This supports our feeling that prices have now probably bottomed out – indeed most analysts predict very modest rises of around 1-3% for the housing market this year.
This optimism in December is borne out by Halifax data released yesterday, which saw an unexpected surge in national house prices by 1.7%. I also believe there are several events this year which could play in the market's favour:
European Elections
The election results in France, Netherlands and Germany have the potential to damage the stability of the Eurozone, particularly if the populist movement gains more power. If this happens, the viability of the Eurozone is surely unsustainable in the medium and long term. Although crisis in Europe is not something we want to see, uncertainty over the water will benefit the UK and its currency.
Reversal of Stamp Duty Thresholds?
It is widely hoped by most in our industry that the Chancellor will amend the over-zealous stamp duty thresholds in his budget in March. The revised Stamp Duty thresholds combined with the introduction in April of a 3% surcharge for second properties have had a crippling effect on the market in London. Such a positive move by Philip Hammond would loosen up the mid-market in particular, creating positive ripples up and down the marketplace as a whole.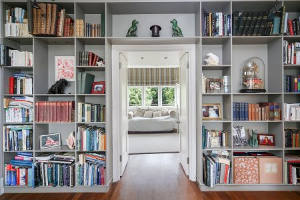 London's position as the leading global city
Looking at cyclical patterns, London has a wonderful habit of recovering, often very quickly, from economic adversity. So we approach 2017 with fresh optimism for our great city. London still delivers outstanding opportunities, a fact underlined by Price Waterhouse Coopers who declared London the 'World's Best City' in a report published late last year in which they drew on factors such as opportunity, innovation, entrepreneurship, infrastructure, modernity and cultural clout.
It's all about timing…
I've heard many a cliché over the past few weeks about the property market; one rather compelling one likens knowing when to buy to 'catching a falling knife'. The conclusion I've reached is that it's all about timing – don't wait too long, or you might miss it.
Although stock levels remain fairly low, there will be some great buys out there this year. It's at times like this you need to make sure you have a good agent on speed dial.
If you are interesting in purchasing London property or would like to get a current valuation of your home, please contact me, I'd be delighted to help.
More from our blog:
  Read more on why London is the best city in the world

  Read about the impact of Brexit on London house prices
https://www.mountgrangeheritage.co.uk/wp-content/uploads/2017/01/2-blithfield-street-e1484057110177.jpg
301
450
charlotte
https://www.mountgrangeheritage.co.uk/wp-content/uploads/2018/05/mountgrange-heritage-logo.png
charlotte
2017-01-10 14:00:25
2017-05-08 14:51:47
London property market forecast 2017