Letting out your London property – Landlord FAQs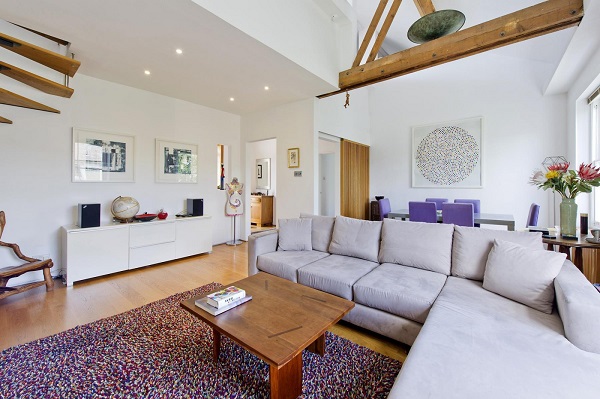 1. What are my legal obligations as a landlord?
There are several statutory regulations in place to protect you, your tenant and your property. Here some of the most important:
Furniture and furnishings fire safety
Upholstered furniture or soft furnishings containing foam must be 'match', and 'cigarette' resistant and carry a permanent label with the heading 'CARELESSNESS CAUSES FIRE'.
Click here for a comprehensive list of items that do and do not apply.
Electrical equipment safety
Landlords must provide instruction booklets for all electrical equipment and ensure that:
• Appliances comply with regulations
• Installations are safe and checked regularly
• Plugs have a safety sheath and the correct fuse
• Sockets are flush with the wall and have an 'off' switch
• New equipment carries a CE marking from the manufacturer.
Portable Appliance Test (PAT)
The PAT ensures all portable electrical appliances are tested and safe. In most cases a test has to be carried out every 12 months.
Electrical Installation Condition Report (EICR)
The EICR assesses the condition of all electrical wiring and safety of electrical installation.
In January 2019, the Government announced that mandatory five-year electrical installation checks will be phased in for private rented housing in England. All new private tenancies will be affected in the first year and existing private tenancies in the following year.
Gas safety regulations
It is a criminal offence to let out a property that hasn't been checked and certified by a Gas Safe registered engineer. A Gas Safety Certificate must be given to a new tenant as proof of compliance and renewed every 12 months.
Part P building regulations
In 2005 the Government introduced electrical safety rules into the Building Regulations for England and Wales. Part P states that reasonable provision should be made in the design and installation of electrical installations in order to protect against fire or injury. One of the following three procedures must be used to certify electrical work:
a. Self-certification by a registered competent person
b. Third-party certification by a registered third-party certifier
c. Certification by a building control body.
Smoke and carbon monoxide alarms
Under the Building Regulations 1991, all newly built properties and Houses of Multiple Occupation (HMOs) must have mains-fitted smoke alarms with a battery backup.
Under the Smoke and Carbon Monoxide Alarm (England) Regulations 2015, any room that is used wholly or partly as living accommodation, or contains a solid fuel burning combustion appliance, must have a carbon monoxide alarm fitted.
Oil, Liquid Petroleum Gas (LPG), sold fuel appliances and wood burning stoves
Oil, (LPG), solid fuel appliances and wood burning stoves should be serviced and safety checked every year. Wood burning stoves installed from 2011 must also have an installation certificate and carbon monoxide alarm fitted.
Energy Performance Certificate (EPC)
Since 1st October 2008, a prospective tenant has to be provided with an EPC.
EPCs must be awarded by accredited energy inspectors. As of April 2018, rental properties in England and Wales must have a rating of E or above, the only exception being listed buildings.
Legionella risk assessment
Private landlords must carry out risk assessments for the Legionella bacteria and have measures in place to minimise the risk. This applies to al houses and flats with domestic water systems.
Statutory repairing responsibilities
Sections 11 to 16 of the Landlord and Tenant Act 1985 state that a Landlord must keep the following in a good state of repair:
• The structure and exterior of the property
• Gas, electricity and water appliances
• Space and water heating appliances
• Sanitary appliances.
If you need more information on regulations compliance, please get in touch.
2. What are the advantages of using a property management agent?
If you don't have the time or energy to look after the day-to-day management of your rental, a property management expert will be invaluable.
Many of our clients live abroad or outside London, so for them, keeping an eye on their properties isn't practical. Many who are London-based, simply don't want the hassle of tenant screening, compliance certification and property inspections.
From a tenant's point of view, a professional property management company will give them the peace of mind that even little niggles like a dripping tap will be taken care of quickly. This is a huge plus, especially when premium rents are involved.
Please get in touch to find out more.
3. Should I consider short or long-term letting?
The answer is totally dependent on your individual circumstances. In our area of London, there is a greater demand for long-term lets. This is particularly attractive for 'investment landlords' who need regular cash flow.
However, short lets can generate significant income, especially as many corporate clients are prepared to pay premium rents for a short-term home-from-home for their employees.
Short lets are ideal if you're:
• Unsure about selling and need total flexibility
• Going abroad and don't want your property left empty
• Looking for a higher rental return than standard tenancies.
4. Where will I find the best London buy-to-let investments?
Prices for houses and flats in our part of London (Kensington, Notting Hill and North Kensington) are high, however this is offset by the higher rents that can be achieved.
Within North Kensington, the St Quintin conservation area is great for buy-to-let family homes. Expect to pay in the region of £1.5-3.5m. Flats around the Grand Union Canal area are also a good option, with prices ranging from around £400,000 to £1m.
Queen's Park is also worth exploring, as it attracts families who have been priced-out of nearby Notting Hill and Maida Vale.
Period terraced cottages on the Queen's Park Estate to the west of College Road, can be snapped up for around £800,000. One-bedroom flats closer to the park start at around £500,000 and two-bedroom flats cost in the region of £700,000.
5. What are the rules regarding deposits and inventories?
Under the Tenancy Deposit Scheme 2007, landlords are required to register deposits with a government-approved scheme.
Under the same scheme, it's essential that a professional inventory is prepared, whether your property is offered furnished or unfurnished.
At the start of a tenancy, we advise all tenants to take out contents insurance to cover their personal possessions. Landlords are also strongly advised to take out buildings insurance.
As members of the Dispute Service Limited, Mountgrange Heritage automatically registers deposits held against all Assured Shorthold Tenancies. We also have close working relationships with independent inventory clerks.
Please get in touch to find out more.
If you'd like to find out more about letting and property management in Kensington, Notting Hill or North Kensington, have a chat with one of our team on 020 7221 2277 .
More from our blog
How to sell or buy London Property – FAQs
The Tenant Fees Act 2019 – Landlords beware