Kensington & Chelsea Property Sales Market Report Q2 2018
Welcome to our quarterly Kensington & Chelsea sales market report, for Q2 2018. The report covers the Notting Hill, Holland Park, Kensington, North Kensington, Queens Park and Kensal Rise areas of London (W2, W8, W10, W11, W14, NW6 and NW10).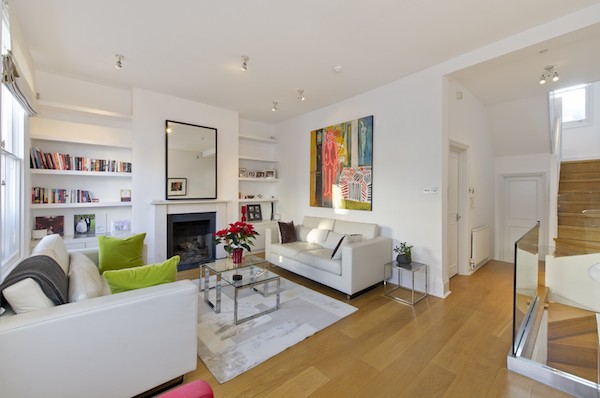 Headline figures compared to Q1 2017
-1.5% annual change in achieved price (compared with -0.2% last quarter)
-23.6% annual change in transactions (compared with -18.5% change last quarter)
10% average discount on initial asking price (compared with 11.1 % last quarter)
11.1% annual change in the number of available properties (compared with 5% last quarter)
Key statistics in Kensington & Chelsea
Average flat prices are now 5.4% higher than they were five years ago (compared to 9.7% last quarter)
Buyers are paying £59 more per square foot than five years ago
16.8% of properties sold within 3 months, compared with 17.6% for the whole of Central London (this metric is up over 4.5% on last quarter).
Properties sold in the last three months achieved an average price of £1,207,127 for flats and £3,278,083 for houses.
Current availability in Kensington & Chelsea
62% of property has been on the market for over three months (down from 64% last quarter).
44.1% of property has been on the market for more than six months.
45.5% of properties on the market have been reduced in price (compared with 44.3% last quarter)
13.5% of currently available properties are currently under offer.
27.6% of properties on the market are priced at £2 million or higher (down from 26.7% last quarter.
Expert view from Head of Sales Michael Wilson
It seems that sellers are still coming to terms with the current realities of the market and many agents remain willing to list property at ambitious, often unrealistic, prices. This behavior creates a distortion in market perceptions as it gives buyers the impression that properties are not selling. The truth is, correctly priced stock is still trading well but it's all about the price unless the property offers something rare or extra special.
As per last quarter the market remains segmented, with certain price points and postcodes outperforming others. The weakened Pound continues to attract foreign investors whilst the extremely competitive mortgage market is also helping to boost buyer's willingness, and confidence, to commit.
These spongy market conditions won't prevail forever and at some point in time, perhaps next year, the market will bounce. We therefore feel this is a great time to buy, and an equally good time to sell if you're trading up.
If you're thinking of buying or selling property in Notting Hill, Kensington, North Kensington and the surrounding areas, ensure you get expert advice. Contact our Sales Directors today to arrange a free consultation.
All data from Lonres
More from our blog
Kensington & Chelsea Lettings Market Report Q2 2018
Should you buy a property in need of renovation?
Be the first to write a comment.