Informal lease extension – Be careful
Our latest blog from Mark Chick at Bishop and Sewell Solicitors advises you about informal lease extensions as this is often a difficult decision to make and depends on a number of factors.
"I have been offered a voluntary deal with an increasing ground rent. The premium seems (lower than I was being offered for a 'statutory' deal). What should I do?"
Firstly, you will almost certainly need independent valuation advice. The landlord may well have put forward a 'deal' that appears to make sense, but remember a lease with a premium and a ground rent needs to have the correct balance of both to make sure that you do not end up paying for the same thing twice.
Often the freeholder/landlord will ask the flat owner to pay for a valuation – although the contents of this will not be disclosed to the flat owner and a deal will be presented on a 'take it or leave it' basis. Of course, this is entirely correct, as if you want to carry out a 'voluntary' deal, then this reflects the true position because unless you can both agree the terms then no sale of a lease extension is going to be possible.
A lot of landlords put forward terms that are very similar to those available under the 1993 Act, or that include ground rents similar to the terms of the existing lease. These can often represent good value, for the reasons discussed below.
From a landlord's perspective, ground rent is what gives the freehold long-term value. Increasing, or keeping a ground rent may mean very little to the flat owner and often if the deal is 'right' there can be a 'win-win' situation where both the freeholder and the flat owner are happy.
Advantages of an informal deal
Often an informal deal does have certain attractions. It will be quicker and perhaps the transactional costs will be lower or certainly more contained. If you do not qualify for a statutory lease extension (for instance because you have not owned the flat for 2 years), then this can also may only be the 'only' route open to you if you cannot extend your lease under the statute yet and do not want to wait. It might also be that you are selling the property and cannot put a statutory lease extension claim together to hand on to the buyer because they need the lease to be extended by the time they complete because of their mortgage lender's requirements.
As to what to do if the proposed new lease contains a ground rent, you will need to consider not only your own longer term intentions but also how the market may react in the future to 'difficult' ground rents. If you are going to sell your property in one or two years' time then you may not be too concerned about the ground rent in say 15 or 20 years' time. However, if any new owner (or indeed you, if you keep the flat) wants to purchase the freehold or extend the lease under the 1993 Act then any new ground rent will have to be 'bought out.' If the rent is small, this will not be a big factor, but if the ground rent were to double, say, every 5 or 10 years and starts out at a high rate then this can significantly affect the marketability of the property. You should also bear in mind that given the government's promise to look at the whole question of ground rents and the Law Commission's paper on the proposed solutions for Leasehold Houses, that the property market is likely to become less tolerant of high ground rents or those with frequent reviews.
The "Ground Rent Scandal"
There has been a lot of recent press interest in the issue of 'onerous' or 'unfair' ground rents – say those that double at close intervals and also those that end up with a rent level that is say, more than 0.1% of the capital value of the property. By way of example on a £750,000 flat if the rent were to exceed, £750 p.a. then this would need to be reported to the mortgage lender.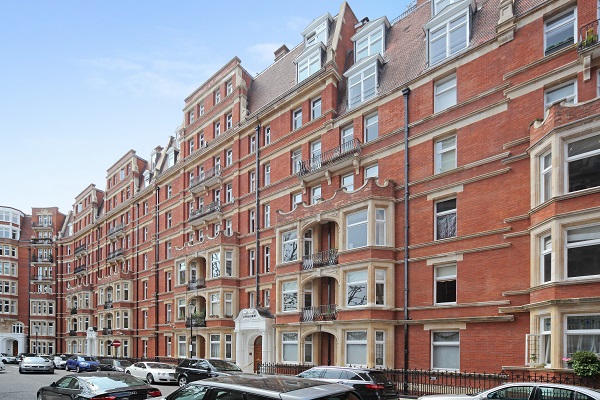 A lot of the lenders have recently changed the types of lease terms that will be acceptable in relation to new leases. This is because of the so-called 'ground rent scandal' where a lot of leasehold houses in the North East were sold with escalating rents. Developers including Taylor Wimpey have had to back pedal and offer variations of some original leases that they granted because of this issue. Accordingly on any proposed extension or renewal it is critical to get the proposed terms reviewed by an appropriately qualified solicitor and surveyor before signing up to them.
Solicitors have a duty to report any 'onerous' ground rent provisions to mortgage lenders and the test is essentially whether the ground rent imposed will affect the marketability of the property.
A few years ago this sort of issue was less of a concern, but with the recent interest and also the Law Commission's promise to look into this area in more detail, the whole question of ground rents has come 'under the spotlight.'
The message is therefore that if the rent is low now, then this is unlikely to be a problem, but it has to be borne in mind that if you face a more significant increase in the medium to near future, or if the reviews are too frequent then this may be an issue.
A lot of landlords have responded by amending voluntary terms so that the increases in the rent are linked to RPI (the Retail Price Index). If this is done then theoretically at review the new rent should still be 'affordable' and proportionate to other relative household costs. However, as with everything the fine print needs to be gone through to ensure that such clauses not only work properly but also do not have any 'nasty surprises'.
If any proposed new terms include a ground rent, then it is very probably worth getting this checked out to ensure that the transaction represents fair value. If you are looking for a recommendation for a surveyor or valuer to assist you, then of course your solicitor (if expert in this field) should be able to recommend someone suitable, you will also be able to find details of suitable valuers on the ALEP website.
If you would like to discuss any of the issues raised in this article further by all means do not hesitate to contact us to do so.
Mark Chick
Bishop & Sewell LLP
59-60 Russell Square
London
WC1B 4HP
Tel: 020 7631 4141
We hope you have found this article useful however it is general in nature and for information purposes only. It is not a substitute for legal advice. Therefore Bishop & Sewell LLP accepts no responsibility whatsoever for any loss howsoever arising in connection with any use of the contents of this article. If you require specific advice please contact us.
Bishop & Sewell LLP is a limited liability partnership registered in England and Wales (No. OC319691) whose registered office is at
59-60 Russell Square, London WC1B 4HP. The term "Partner" denotes a member of a limited liability partnership. A list of members of Bishop & Sewell LLP is available at our registered office. Registered as a firm of solicitors and advocates regulated by the Solicitors Regulation Authority in England and Wales.
More from our blog
Kensington & Chelsea Property Sales Market Report Q2 2018
Kensington & Chelsea Lettings Market Report Q2 2018
Be the first to write a comment.