Whichever way you decided to vote in last week's election, one thing is for sure; a majority Conservative government has proved to be a good result for the London property market. Why?
Confidence drives markets and the overriding sentiment in the lead up to the election was uncertainty. Uncertainty about the make-up of the government, uncertainty about changes in taxation and uncertainty about the direction of the economy. Like many, we expected to see a hung parliament with weeks or even months of negotiations between parties to form a potentially weak or unstable government. The re-election of the Conservatives has removed all of this uncertainty and replaced it with clarity – meaning people now feel confident to make big decisions about selling or buying London property.
Since last Friday's news, we've already felt a change in the market; not only in the media (because of course, what we read influences our thoughts) but also in the conversations we've had with our clients. The threat of Labour policies, like them or not, were not popular with business and property owners. Both home-grown and international investors were incredibly wary of the mansion tax, the threat to abolish Non-Dom status, the introduction of three-year tenancies and the impact that a Labour government might have on the British economy. I think its fair to say that the Conservatives placed themselves on the side of homeowners and the City and that's why many breathed a sigh of relief the moment the exit poll was announced at 10pm on Thursday.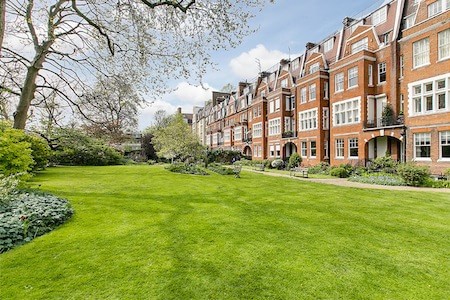 I expect we'll see a slightly euphoric post-election bounce in London property as those people who held off acting pre-election will now spring into action. It's a classic case of pent-up demand and for that reason we expect to see an unusually busy summer ahead. I wouldn't be surprised to see multiple bids on properties again – a situation we last experienced in January – and resultant price rises of circa 10% this year. In particular I expect the £2m+ section of the market to see particular benefits and many properties which have been languishing on the market should start to garner interest now the threat of the mansion tax has been removed.
One thing I would like to see in the next five years is a focus on changing property taxation so we won't see clumsy policies like the mansion tax mooted again. I really hope the Conservatives grasp the nettle on reforming the out-dated Council Tax banding system, just as they did with Stamp Duty in December 2014.
In the meantime, here's to an exciting summer for the London property market!
Michael Wilson
Director – Head of Sales, Mountgrange Heritage
11 May 2015
https://www.mountgrangeheritage.co.uk/wp-content/uploads/2015/05/SheffldTrr15f5-comm-grdn-S-min.jpg
300
450
admin
https://www.mountgrangeheritage.co.uk/wp-content/uploads/2018/05/mountgrange-heritage-logo.png
admin
2015-05-11 11:40:53
2017-01-26 11:25:13
How the London property market will benefit from the Conservative victory