In yesterday's budget, George Osborne announced measures to reward working people and it was these changes that garnered most of the headlines. Amongst the policy changes were several tax changes that affect the London property market and our clients.  So will how does the Budget 2015 affect the London property market? Read on to find out.
1. Mortgage Interest Relief for buy-to-let owners restricted to basic rate of income tax
Those who own property with a buy-to-let mortgage have until now been able to claim relief on their interest payments up to the top level of income tax – as much as 45% for the wealthiest owners. The change announced yesterday set the claim limit at the basic rate of income tax, which is currently 20%. The change will be introduced from April 2017. According to the Bank of England, buy-to-let mortgages account for 15% of the market.
This change will affect many of the so-called 'accidental landlords' in London who will end up paying a lot more for their buy-to-let mortgages from 2017. It may also cause many over 55s with access to their pension pot who were thinking of investing in buy-to-let property to reconsider their options. A knock on effect of this policy could be for existing landlords to increase their rent to compensate – we shall see.
2. 'Wear and tear' allowance for landlords to be scrapped
More bad news for landlords which went largely unreported in most articles; from April 2017 landlords will no longer be entitled to a flat rate 10% tax break for costs related to wear and tear of their properties. Instead they will only be entitled to tax relief on the costs they actually incur on the upkeep of their properties.
3. Tax relief for those that rent a room to be increased
On the other end of the scale, the Chancellor announced that the tax relief for people that rent a room in their home will be increased from the current level of £4,250 to £7,500. This is intended to encourage more people to rent out spare bedrooms and help ease the housing crisis that is most prominent in London.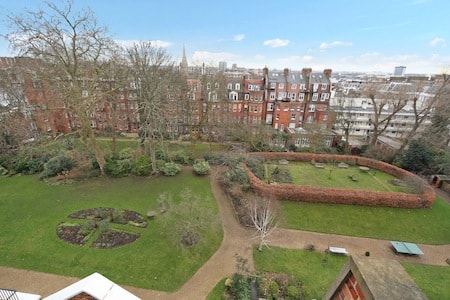 4. Inheritance tax threshold to increase to £1m
This move to increase the inheritance tax threshold formed one of the key pledges in the Conservative Party manifesto; George Osborne wrote recently "It can only be right that when you've worked hard to own your own home, that it will go to your family and not the taxman." Currently inheritance tax is payable at 40% of the value of an estate in excess of the allowance of £325,000 per person. From April 2017 parents will be offered an extra £175,000 family home allowance to allow them to pass their property tax-free up to the value of £1m after their death. This change applies to married couples and civil partnerships.
5. Permanent non-dom status to be abolished
From April 2017 anyone who has lived in the UK for 15 of the past 20 years will be treated as any other UK citizen and will pay the same level of tax. Currently people from overseas who live in this country can claim 'non-dom' status on their income, which means they don't have to pay UK tax on money earned outside the UK. A high proportion of 'non-doms' live in London and will see their tax bill increase.
6. Help to buy ISAs
This is a continuation of the government strategy to help first-time buyers get onto the property ladder. In the past few years we've seen the launch of the Help to buy scheme and a change in Stamp Duty. With Help to Buy ISAs, the government has pledged to contribute 25% of the total amount saved up to a maximum of £12,000 of savings, meaning they will contribute up to £3,000. While these levels mean it won't be overly relevant for many parts of London, its further stimulation for the bottom end of the UK housing market.
Liz Thomson
Director – Head of Lettings
9 July 2015
https://www.mountgrangeheritage.co.uk/wp-content/uploads/2015/07/57e-Elgin-cres-ext-min.jpg
300
450
admin
https://www.mountgrangeheritage.co.uk/wp-content/uploads/2018/05/mountgrange-heritage-logo.png
admin
2015-07-09 12:57:50
2017-01-26 15:54:58
How does the Budget 2015 affect the London property market?