Over the latter half of last year property prices were widely reported to have 'cooled off'. This was the case from the middle of 2014 right up until the recent general election with modest levels of activity but nowhere near the fervor of the preceding year. In these market conditions we have been achieving the best results through pricing properties sensibly rather than adopting headline grabbing figures, which often result in properties languishing on the market and ultimately selling for a lower price.
However, what we all want to know is what is happening now with the new Conservative government in place? It's early days but we can already report an increasing number of buyers wanting to view property and a number of potential vendors inviting us back to value their properties now the election outcome is known. In particular, we have seen more buyers wanting to view property in the £2 million plus price range now that the threat of the 'Mansion Tax' has been removed.
This throws up the question of why sell now if prices are set to rise again? If we look back at history prices have been, on the whole, rising for the last 40 years and will continue to do so. There is always a personal reason for selling your property, whether a change in personal circumstances, upsizing, downsizing or re-locating and it's this that ultimately drives the decision.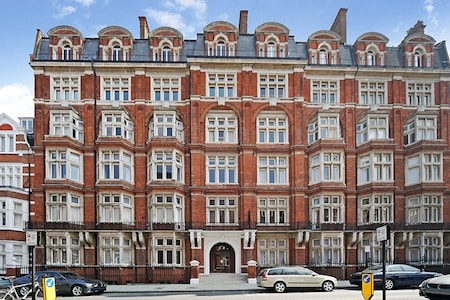 Part of my job as an agent is to understand the reasons why someone is considering selling their property and to give them the best advice based on both their personal circumstances and the current state of the market. To give an example the owner of a one bedroom flat very close to Queensway recently invited us to value his property for sales and lettings. It became obvious the flat was his pride and joy. He also had no mortgage on the property. After detailed discussions he decided to apply for a buy-to-let mortgage on the flat and use the equity towards buying a property in the area he wanted to move to. With all the developments going on at Queensway it made sense to hold on to the property for a few more years. We now have his flat on the market for lettings and will find a tenant for him shortly.
Even though I little bit of me wanted to go for the sale in order to earn the fee, I felt this was the right advice and the owner thanked me for my honesty. Since then I've had a call from his neighbour who wants to sell his flat. This confirmed a simple truth; give the best advice to everyone you meet, regardless of what's in it for you and you never know what it may lead to!
Sam Allport
Associate Director – Sales, Notting Hill & Bayswater
3 June 2015
https://www.mountgrangeheritage.co.uk/wp-content/uploads/2015/06/57e-Elgin-cres-ext-min.jpg
300
450
admin
https://www.mountgrangeheritage.co.uk/wp-content/uploads/2018/05/mountgrange-heritage-logo.png
admin
2015-06-03 11:09:07
2017-01-26 11:26:02
Bayswater Market Comment