There is much spoken about the lack of affordable housing in central London and while this may be a problem for those just embarking on their careers in the city, we're noticing an interesting trend at the other end of the spectrum; retirees boomeranging back to the city. These 'baby boomerangs' are free of work and family constraints, financially healthy and ready to re-discover the vast delights of the city on their doorstep.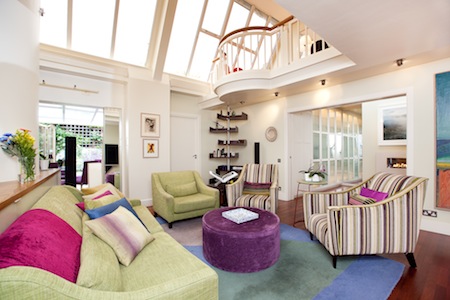 Baby Boomers? More like Baby-Boomerangs!
We deal with a lot of these so-called 'baby-boomers', the post-war generation who worked hard during their careers and many of who were rewarded with final salary pensions. Many of this generation have done well out of the property market over the last few decades and come to us with a good budget to spend on a new home in London. But why would they tie themselves down? This is just what they're escaping so it makes sense for many to rent the type of place that's perfect for their current footloose and fancy-free lifestyle.
Many of our clients have shed the trappings of family life; the big house and the car and are at the exciting stage where they can put themselves first for the first time in many years. It's no longer about where the good schools and recreational facilities for the kids are; now it's about joining city communities with good transport links close to their favourite restaurants, shops, and cultural and social events.
London is often seen as a young people's playground but the opposite is also true. Not only does the city offer some of the best theatres, concerts, galleries and exhibitions in the world but it also has world-class sports events and great educational opportunities in its many universities and further education institutions. Those with time on their hands can find a mind-boggling variety of classes to take, skills to learn and sports to love – and if they want to continue to work, plenty of part-time jobs.
Many of our retiree clients are boomeranging from the suburbs to central locations such as Kensington and Chelsea where there is a huge variety of apartments which offer all sorts of useful extras such as concierge services, dry cleaning delivery, security, on-site gyms and the stress and maintenance free living that renting can bring.

 Search property to rent in Kensington


 Search property to rent in Notting Hill
Jared Kilgarriff
Associate Director – Lettings, Kensington
22 July 2015
https://www.mountgrangeheritage.co.uk/wp-content/uploads/2015/07/37-Adam-and-eve-mews-Reception-high-res.jpg
300
450
admin
https://www.mountgrangeheritage.co.uk/wp-content/uploads/2018/05/mountgrange-heritage-logo.png
admin
2015-07-22 10:50:54
2017-01-26 16:00:32
A Word From Jared Kilgarriff