Testimonials
If you've recently dealt with us and would like to comment, please get in touch. We're always keen to hear your feedback – email us.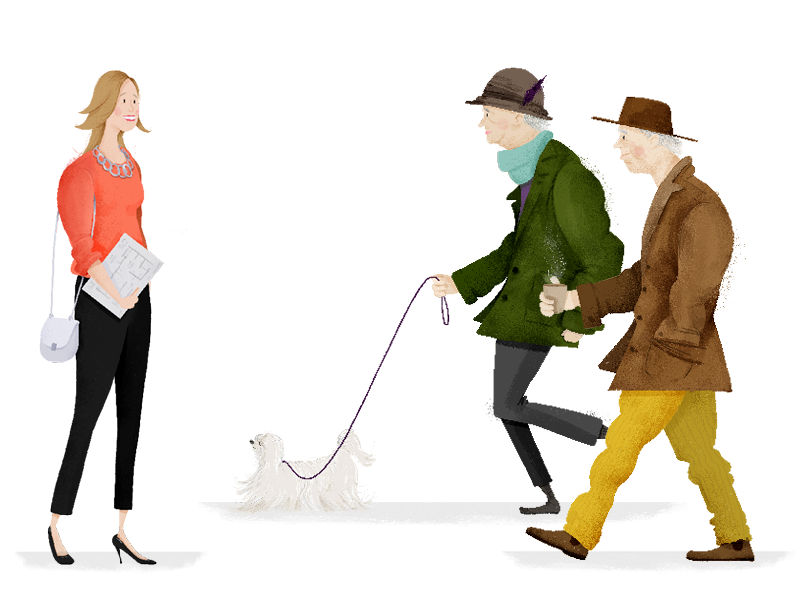 Thank you so very much for all that you have done to make this rental possible. It has been such a pleasure to work with you; you are a real pro - efficient, reliable, thorough and patient! I am so happy that we have finished everything today and we can enjoy the weekend and the holidays.
My experience of the staff at Mountgrange was excellent. I had the misfortune of some bad luck during a tenancy but the prompt response and sympathetic nature of the team made the experience much easier. I wouldn't hesitate to recommend landlords and tenants alike to work with Mountgrange Heritage.
Well done for being so attentive and helpful in restoring our flat to the condition it was in before his tenancy. What would we do without you Laura! Thanks so so much!!.
Mountgrange Heritage have been successfully letting my small flat for over twenty years now. They have been a pleasure to work with; they have been efficient and have taken time and trouble when details have needed sorting out.
Thank you Karina. You are the best ever Head of Lettings anywhere!
I want to thank you and your team for the professional way that you have handled my flat(s) over the past few years. As you know my middle daughter has now moved into the flat for her first taste of independence! I am sure when she moves on in her life that we will probably look to rent the flat out again, at which time I will be coming back to you for assistance."
"I wanted to thank you for your continued assistance and for being so accommodating to our picky needs. I truly appreciate your generous assistance and kind manner. This experience has exposed us to a wealth of estate agents and I can truly say I am impressed with the calibre of agents at Mountgrange Heritage."
"Mountgrange Heritage have been letting and managing flats for me for many years and I have found everyone in our office to be courteous and extremely efficient without exception. I am extremely impressed with your reliable service and more than grateful for your kind help and advice."
"The marketing of my property was very good which resulted in numerous applicant viewings. I also thought your tenancy agreement was efficient and detailed. Overall excellent service and I would recommend you to others"
"London's best synergy; sales, lettings and management all under one roof and run by a team of friendly, efficient and fun professionals. Living on the other side of the world I really appreciate that everything is handled for me so brilliantly the team."
"Mountgrange Heritage provide matter of fact advice and are very good local agents with strong property management."
"Working with you guys is really low hassle, and you're always very responsive to my questions! I haven't rented out before so it's not like I can compare you to anyone else, but for a first-timer like me, it's really great to have the support I've had from you."
"First class service. I was kept constantly informed of progress by the team. Your market knowledge is excellent."
"Your service is excellent; efficient, helpful, good communication, professional but friendly and excellent local market awareness."
"I liked how proactive your team is; finding a tenant and dealing well with a slightly unusual credit status."
"Good service. I received helpful feedback from your team on works required at the property for new letting and her overseeing of the works undertaken. The marketing of the property was very good. The second photo shoot (after re-decoration) was excellent."
"Excellent service- polite, sense of humour and you got me a tenant. Can't ask for more really."
"Warm, friendly, helpful, experienced approach."
"Being a bespoke Managing Agent, there is more care in the detail and higher importance placed on a more personal and personable approach to their clients."
"Thank you to the team for providing a very professional service, sound advice, good follow-up and communication."
"The service received from lettings and management was first class especially as I was in South Africa at the time and any problems were resolved by them."
"I have used the services of Mountgrange Heritage for nearly 10 years and have always found them to be friendly, professional and efficient – a joy to work with at all times."
"The service was personal, efficient, polite and punctual."
"I liked your efficiency, ease of communication, speed of service and success in finding a good client!"
"If you ever need a client reference for a potential new client have them call us. There is no one who will give you a stronger reference than us. You are unequaled in the London market and we are grateful you are our agent."
"We have dogs so the fact that pet friendly properties can be easily picked out on the website from those which do not allow pets is great."
"Fast, easy, to the point and without trouble."
"You were amazing! Quick, understanding and flexible. I would definitely use Mountgrange Heritage again and would recommend anyone else to as well."
"Your professional & neighbourly approach is unmatched by any other agency I've dealt with in 30 years."
"You all worked so hard and you, in particular, Karina, were a godsend - always helpful and positive and great to talk to. "
"I think you are a terrific firm. Everyone I dealt with was so nice as well as super-efficient."
"What I liked about your team was the style in which they dealt with me; promptness in answering and taking personal care of any questions/issues (sometimes even anticipating!)."
"I also appreciate the fact you have done such a good job at securing me the property, you really are very kind, I hope you forward this to your managers as you really do deserve recognition, if you hadn't handled me the way you did and cared like you did then I would have walked away."
"I would rate your service as excellent - your team listened to what we needed and didn't try and show us what we didn't want to see. You were also very responsive."
"Excellent service - your team was very professional and always helpful. I would recommend Mountgrange Heritage to others."
"What I like about your service was personal attention and prompt dealing. I was given plenty of helpful advice and dealt with a very pleasant young lady too!"
"Your service was excellent. You provided me with an excellent flat, which I am very happy with. And when there was a slight problem with the tenancy agreement it was swiftly resolved. I chose you because of your local knowledge and the service provided when valuing my local property."
"Your team was very friendly and would always get back to me quickly."
"I would recommend Mountgrange Heritage to others. Your team has great professionalism and the ability to solve problems quickly."
"J.K. had great service and got back to me, and was helpful throughout the whole move in."
"Excellent property listings, helpful advice, and marketing which wasn't aggressive/invasive."
"You showed us very good properties for our needs and budget. Petra was very helpful and fast to show us properties."
"Very quick responses to email and requests in general, fair and transparent financial arrangements, no hidden costs."
"Very friendly, helpful, and responsive."
"Thank you very, very much for all your help and efforts. We both think that your agency is one of the friendliest and best organised ones here in London."
"Many thanks for all your help, and I will keep your details on file and recommend you to friends as in my opinion you guys were the nicest estate agents to deal with in Notting Hill."
"The service was very professional and efficient and was handled particularly fast because of our need to move quickly. C.S. has also been great since we moved into the property. Very happy with all the service."
"I am more than happy to provide a comment – whoever at Mountgrange Heritage I have had to speak with, I have always received a prompt response and valuable advice. The kind and dedicated help I have received from the team has proven very useful and I would highly recommend your agency to any of my friends looking for a flat in the area."
"I wanted to introduce my friend to you – she is also looking for a property to rent in similar areas as we are, albeit at a higher budget, so I recommended that she contact you with her criteria because as you know, I like Mountgrange Heritage's approach and your properties."
"Mountgrange Heritage assisted me in finding accommodation for my family in London. Their support has been really fantastic for someone like me, still based overseas for the moment, and therefore willing to make the best possible use of time during rare trips to London: they quickly understood what we were looking for, and immediately organized a few well targeted visits. We found within a day the house of our dreams! I really believe this is not a matter of luck, but rather coming from their capacity to listen to their client's needs, and to express honest and sincere opinions about things, rather than trying to sell any kind of product. This is a very rare quality in this business."
"I just wanted to let you know what a fantastic job you did in helping us find and let our new flat. Throughout the process, Mountgrange Heritage have been extremely responsive, professional and friendly – even helping me measure up the rooms – and it has been a genuine pleasure working with them. A stark contrast to the aggressive tactics of some other agencies (whose calls I ignore).
Although flat hunting and the subsequent paperwork is not top of my list of fun activities, I can honestly say this has been an enjoyable experience. Thank you."
"Your service is excellent with quick responses, adequate advice and easy communication."